Information about Costa Rica Hotel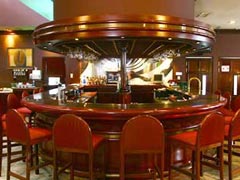 The Agency Hotel San Jose Downtown is newly opened in July of 2005 located in the most beautiful center section of the city on third avenue, only 5 minutes away from the tourist attractions of the zone, and 15 Kms away from the International Airport.
There are many nearby restaurants and important cultural centers. After a 10 minute drive you can reach one of the largest shopping centers in the country. Also just a short from attraction like the Theater National, Museum de Jade, Museum de Oro, and parks that are part of Costa Ricas national heritage, among many others.
Located in the main lobby, the business center is furnished/equipped with services for the executive traveler, such as free wireless Internet, two computers, printer, scanner, with up-scale technology.
The hotel features 86 rooms, including 4 mini suites, 9 handicapped rooms, and 12 connecting rooms, all of which are decorated in an elegant, comfortable and contemporary style.
ADDITIONAL AMENITIES:

Coffeemaker
Alarm clock
Iron plus an ironing board
Hair dryer
Safe deposit box
Microwave oven
Mini refrigerator
High Speed internet
Free Broad Band Internet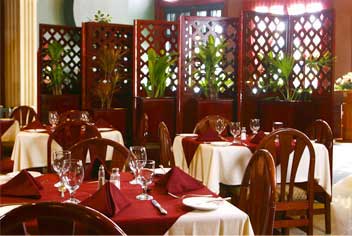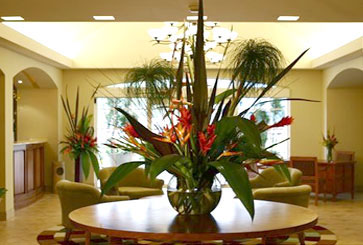 Hotel Restaurant
Classic European Style Restaurant specializing in export quality beef and seafood.



All menu items available 24 hours a day, in our dinning area, casino, bar or your room.



International buffet every Friday and Saturday night 20:10 hrs till midnight featuring.



The best American style breakfast in town with eggs, toast, or pancakes, juice assortment of fresh fruit and breads.



Great selection of champagnes, fines wines, premium liquors and cocktails.
Casino Club Colonial down town San Jose's Largest and most elegant casino. All games: Table Games, Slots and Poker Room. The newest slot machines with the biggest payoffs in town.

Meet friendly locals and tourists as you combine to beet the house, 4 star bar and food service to Magnolia Bar & Restaurant.

We serve the best memories in town.... cash in on the excitement....go home a winner.
FITNESS CENTER

In the main lobby of the hotel our guest
can find a wll equipped fitness center.

BREAKFAST

The Hotel has a breakfast lounge where our
guest can enjoy a complementary full free
american buffet breakfast from 6:oo a/m to 10:00 a.m.
For more information please call our office at 602-553-8178 (ext. 209).
Costa Rica Hotel
Costa Rica Romance Tour Details
Romance Tours
Latin Women Tours
Peru, Latin Women Tours
Costa Rica, Latin Women Tours
Colombian Singles

7320 N Dreamy Draw Drive
Phoenix, Arizona 85020
(602) 553-8178
FAX (602) 468-1119

Contact Us



THIS PROGRAM IS THE SOLE PROPERTY OF COLOMBIAN SINGLES AND MAY NOT BE COPIED IN ANY WAY OR FORM WITHOUT EXPRESS PERMISSION FROM COLOMBIAN SINGLES.

© COPYRIGHT 1996-2023 - ALL RIGHTS RESERVED.